Renew your Certificates in Certificate View
You can renew your certificates that are about to expire. Certificate View helps you send a renewal request to DigiCert. You can renew certificates from other issuing entities acquired by DigiCert, such as Twathe, Mocana, GeoTrustand so on.
Navigate to Certificates > Monitored and choose the certificate you want to renew. From the Quick Actions menu, select Renew.
All existing information about the certificate is pre-filled in the wizard. Make sure you provide the accurate Order Id. In case the order id is incorrect, DigiCert rejects the renewal request.
Once you submit the request, it is sent for approval to the user you selected.
View Progress of Renewal Request
You can monitor your renewal request's activity log and progress in the Activity Log tab.  
Choose the certificate you have sent for renewal from the Monitored tab, and from the Quick Actions menu, select View Details. Navigate to the Activity Log tab to view the progress and status of the renewal request.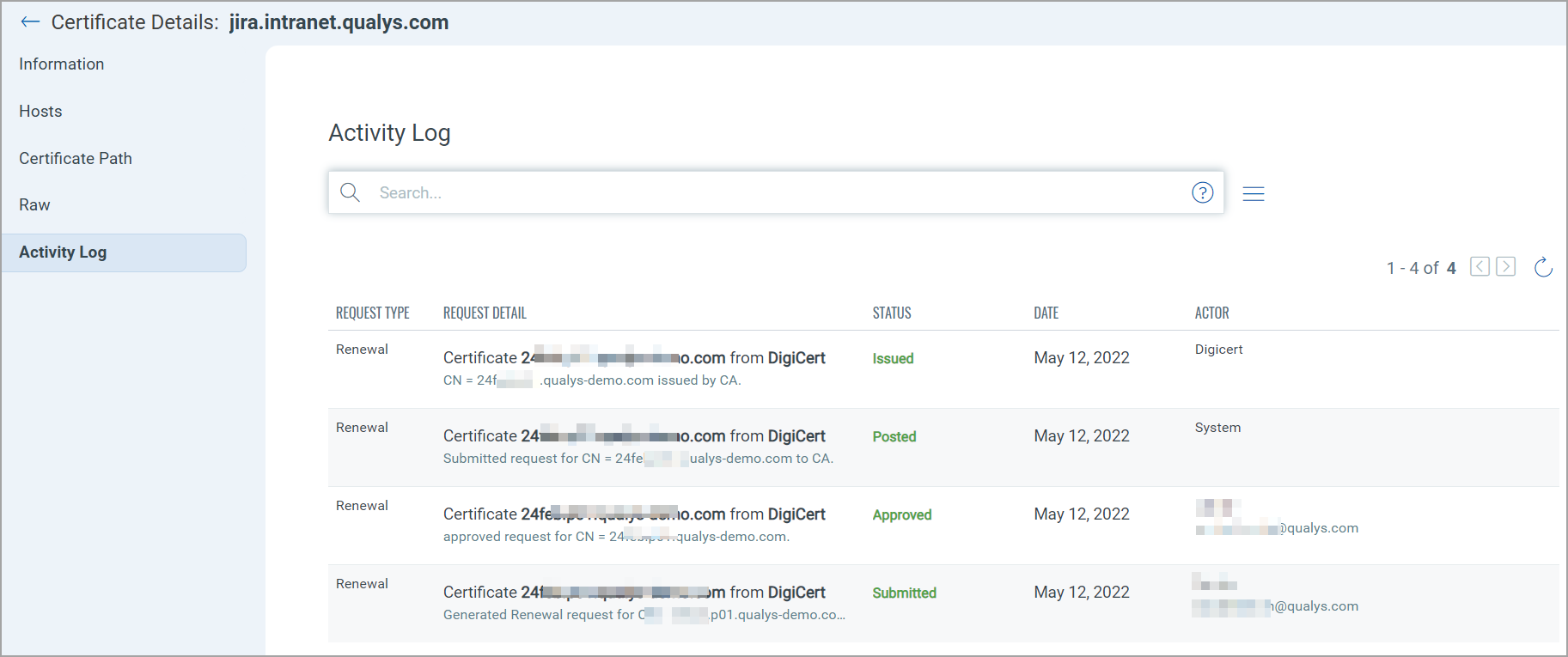 View Request Status
To view the status of all renewal requests that you sent and received, click the Messages icon in the top right corner to view all the requests.

You can check out the tutorial about the renewal of certificates from our video library.