Container Security API
All features of the Container Security are available through REST APIs.
Permissions required to use APIs
User must have the Container module enabled
User must have API ACCESS permission
An equivalent Rest API request for each tab is provided on the UI.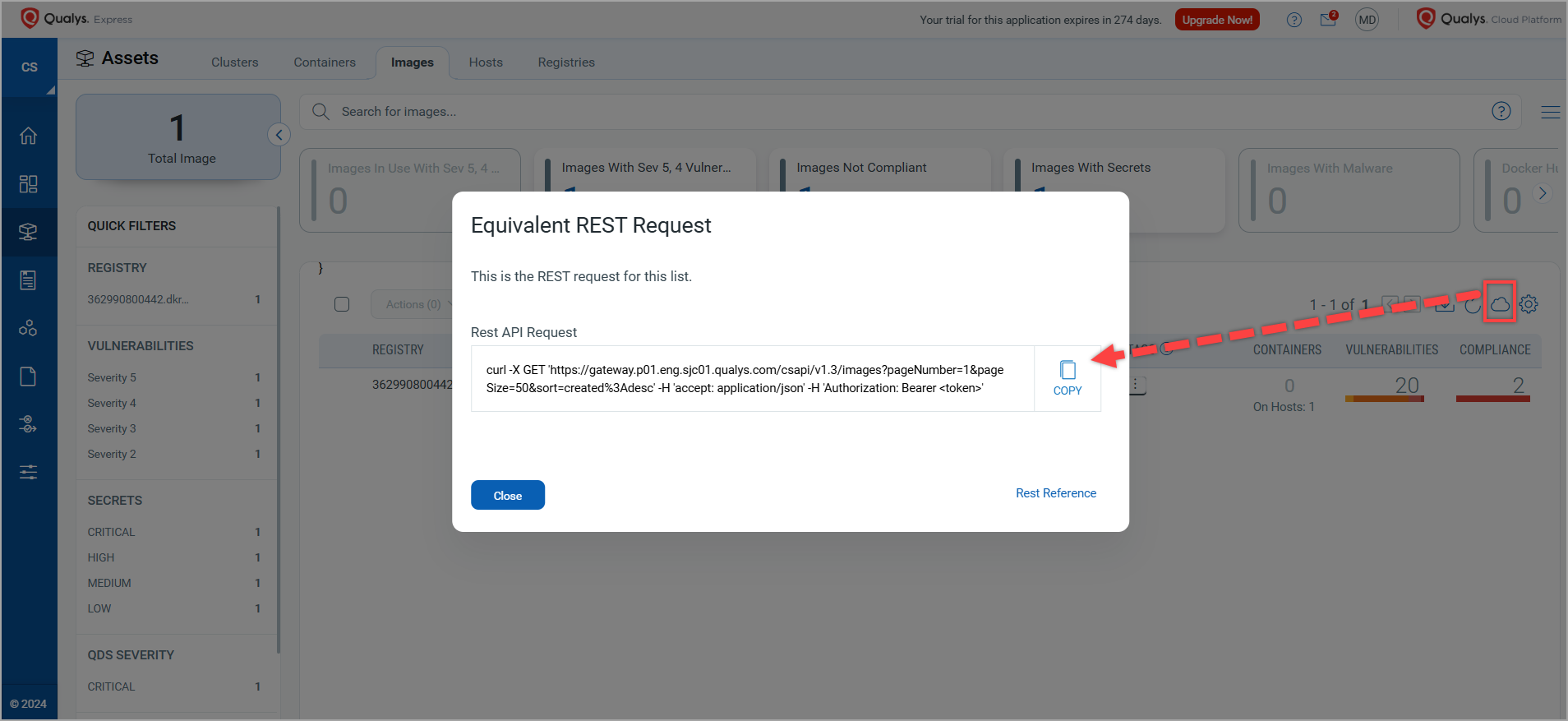 Qualys API URLs
Container Security supports both API server URLs and API gateway URLs for API requests.
The Qualys API server or gateway URL you should use for API requests depends on the Qualys platform where your account is located.
Click here to identify your Qualys platform and get the API URL
Container Security also provides a swagger page to try out the APIs. See Container Security API - SWAGGER.
For comprehensive information on how to authenticate and use the APIs, refer to the Qualys Container Security API Guide .