Downloading Automated EASM Summary Report
Learn more to understand the automated External Attack Surface (EASM) Summary Report generation and download workflow.
Important to Know!
-   The EASM Summary report generation feature is available only for the Global AssetView (GAV) users on a request basis. The GAV users need to contact Technical Account Manager (TAM).
-  After that, the CSAM trial and EASM are activated for them. For more information, see Generating EASM Summary Report.
-  After the external attack surface summary report is ready, the EASM Summary Report notification is sent, and the user can download the report from the CSAM UI.
- The user with a super user role and "AllAssetAccess" permission can download the report.
1.  Click the Download Report link from the notification or the Dashboard tab. 
Example: Download Report (CSAM trial version)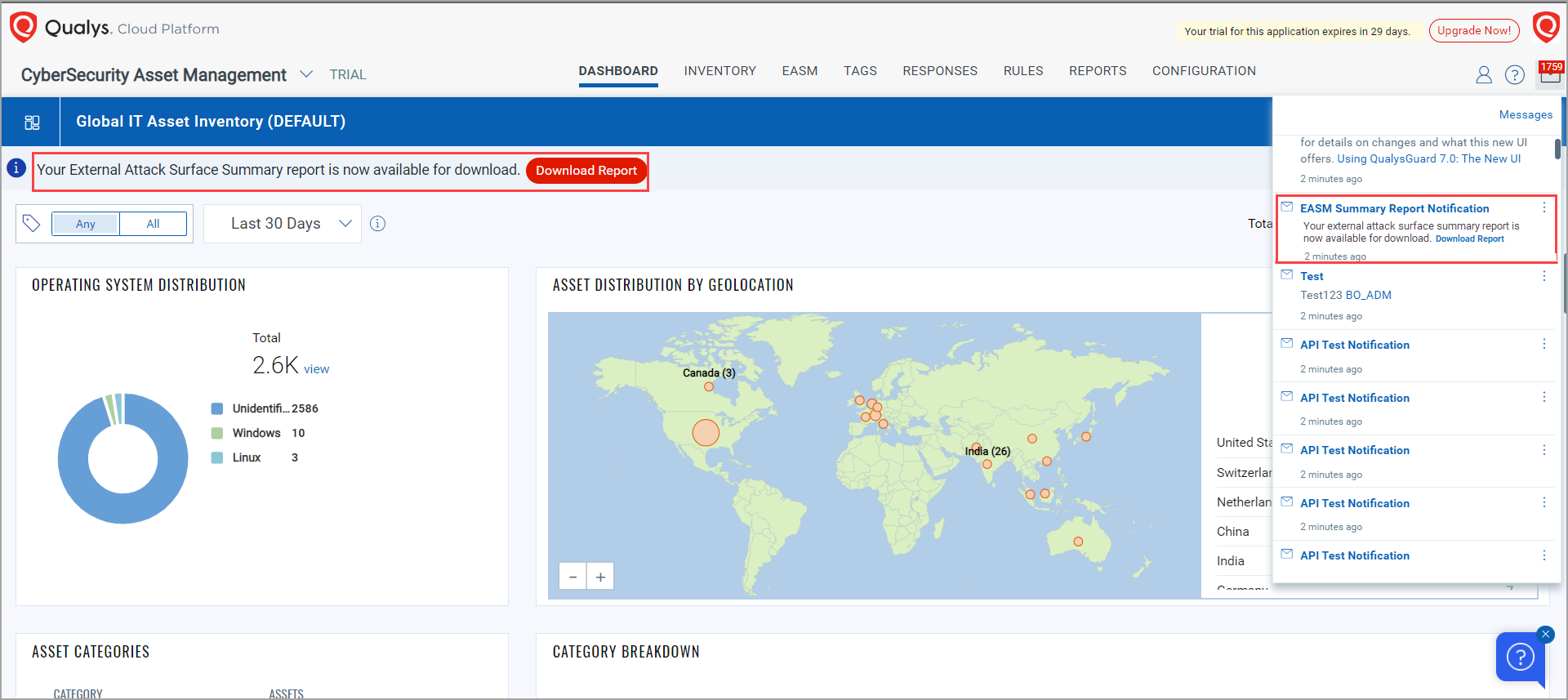 2.  You are then navigated to the Reports tab and can download the report from the Reports tab.
Example: EASM summary report ready to download (CSAM trial version)

The EASM summary report PDF file is downloaded.