View Software in GAV
The Inventory > Software tab gives an overview of the software on the assets in your organization.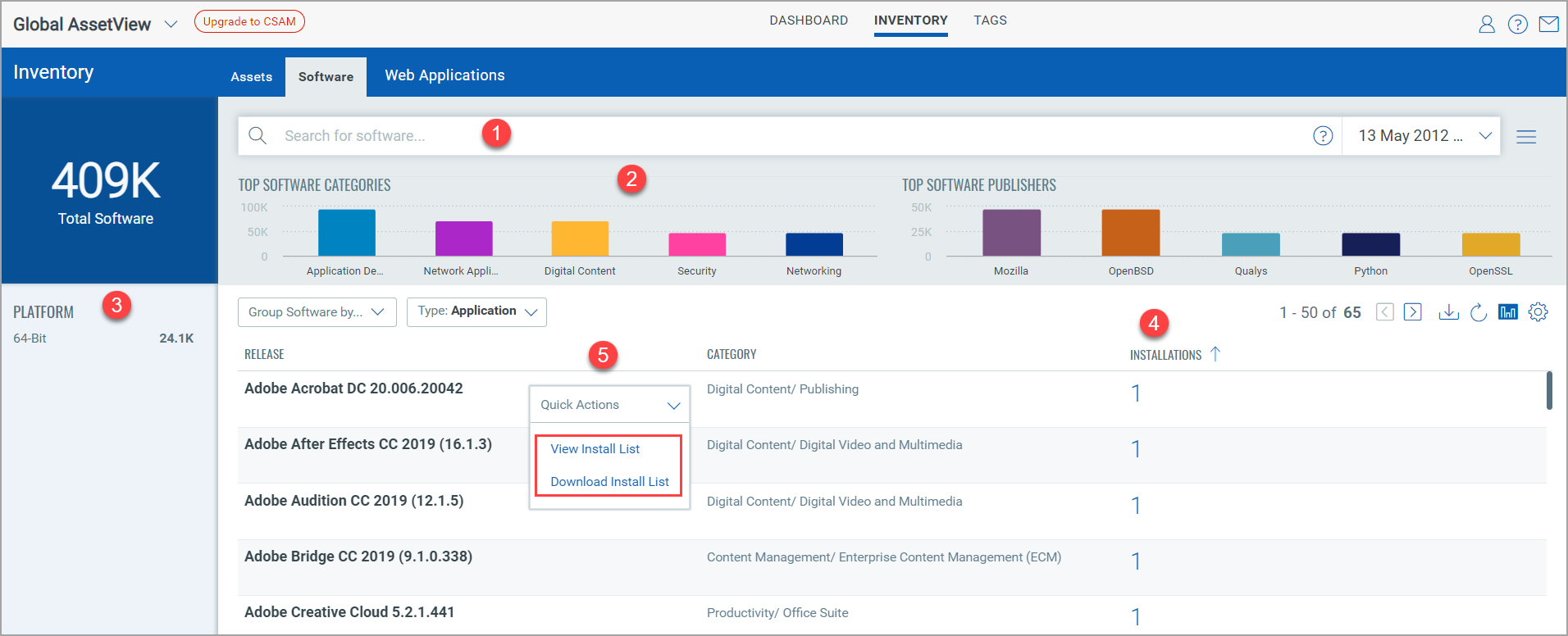 (1) Search for software using a Qualys Query Language (QQL) query for a specific timeframe. For more information, see Qualys Query Language. Note: For all the date-related tokens, the date search is evaluated only for UTC format. The actual search results might show you the date as per your time zone.
(2) View bar charts for top software categories and software publishers. For more information on the categories, see the Usage Guide - Software in the Appendix.
(3) View the summary of the software platforms with count in the left pane. Click count of software to view the list of software.
(4) Click count from the Installations column to navigate to Assets tab to view the asset list where the particular software is installed as shown in the screenshot below.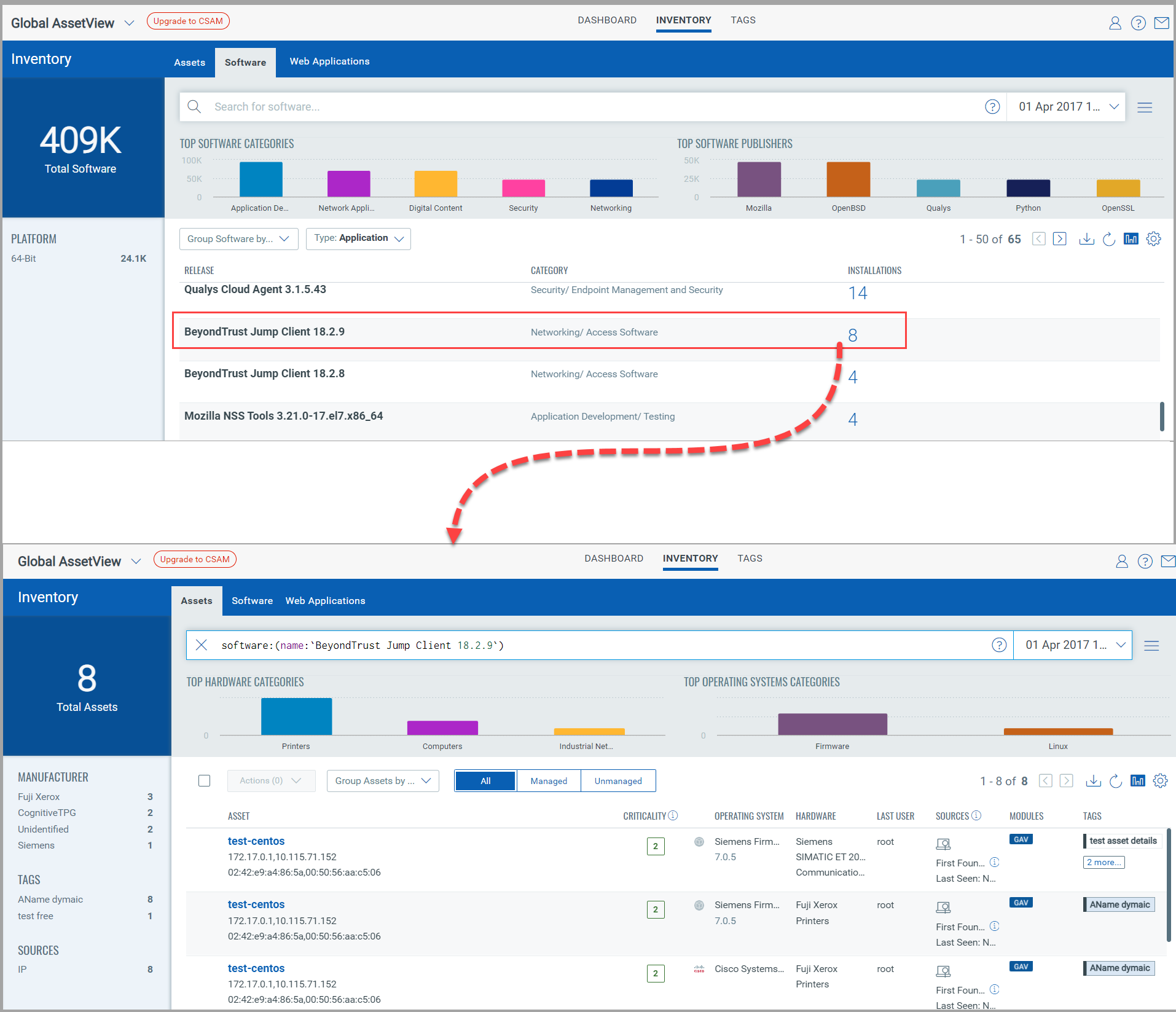 (5) A) Click View Install List from the Quick Actions menu. It will be redirected to the Installation Details page to view your software installation details.

The number of columns displayed in the above screen will change if you list software using the "Group by" and "Type" filter. You can filter software by clicking the checkbox – Application, Unknown, and All, as shown in the screenshot below.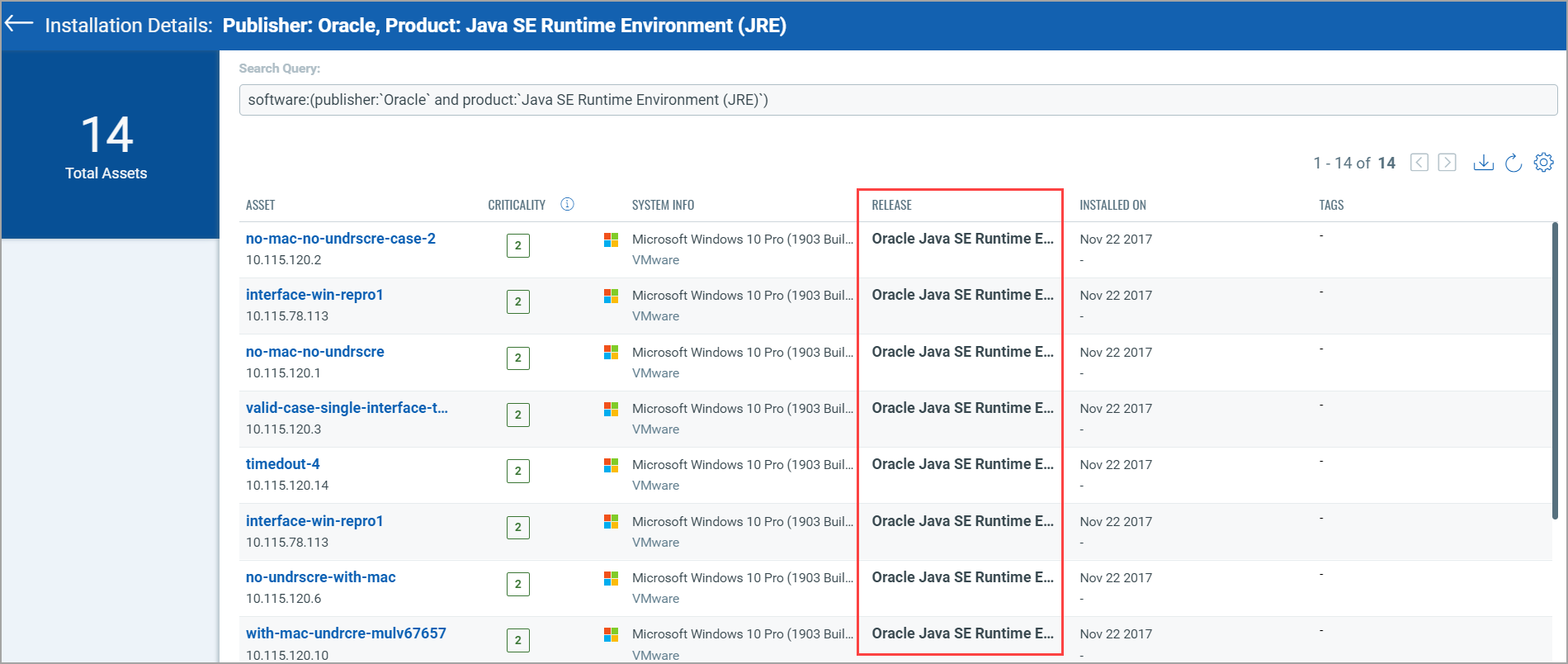 Click on individual asset to view Asset Details page. Click download icon to download a report in available download formats (CSV, HTML, XML) for list of assets which contains asset and software attributes from the following list:
Asset attributes: Asset ID, Asset Name, Criticality Score, MAC Address, IP Address, Operating System, Operating System Category, BIOS Serial Number, Hardware, and Hardware Category
Software attributes: Software Name, Software Release, Install Date, and Install Path
B) Click the Download Install List under the Quick Actions menu to download the asset list where a particular software is installed.
Select the timezone from the drop-down list to use it in report for the dates and choose available download formats (CSV, HTML, XML). Click Download button.