Assigning the PM API Permission
You must assign the PM API Access permission to allow Patch Management users to make API calls.
To assign the permission to Patch Management users,
1. Navigate to the Administration application.
2. Go to Users > Role Management.
3. Select the role you want to assign the permission to and click Edit.
4. Click Permissions and click Edit.
5. Expand PM Permissions and select the PM API Access check box.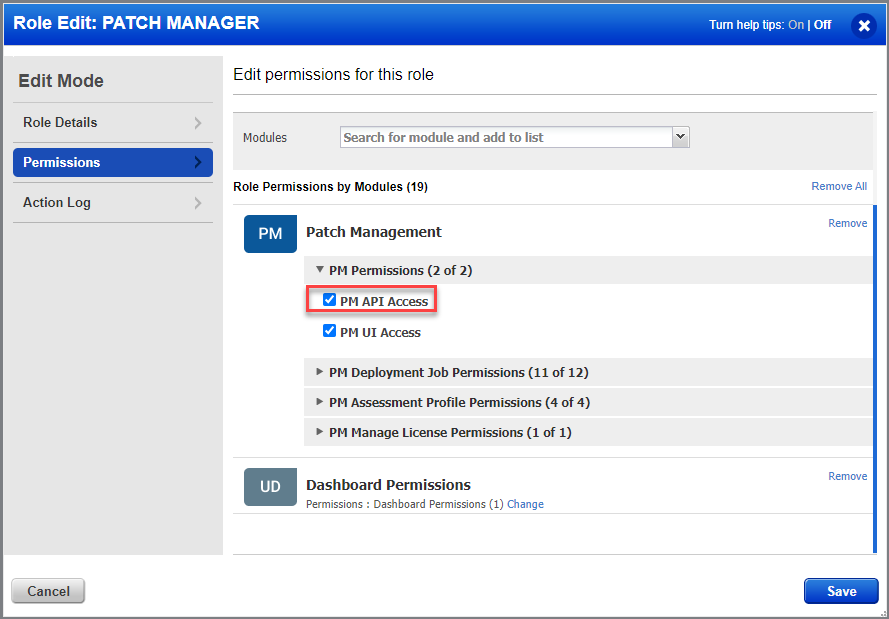 6. Click Save.
Note: When you select this permission, all users that are assigned the role will have access to APIs.