Generating Windows Assets Report 
You can generate and download the Windows assets report. Note that you must have a trial or full Patch Management license to generate and download this data.
1.  Go to the Assets > Windows tab, click the Download 

 icon, and click Generate Report.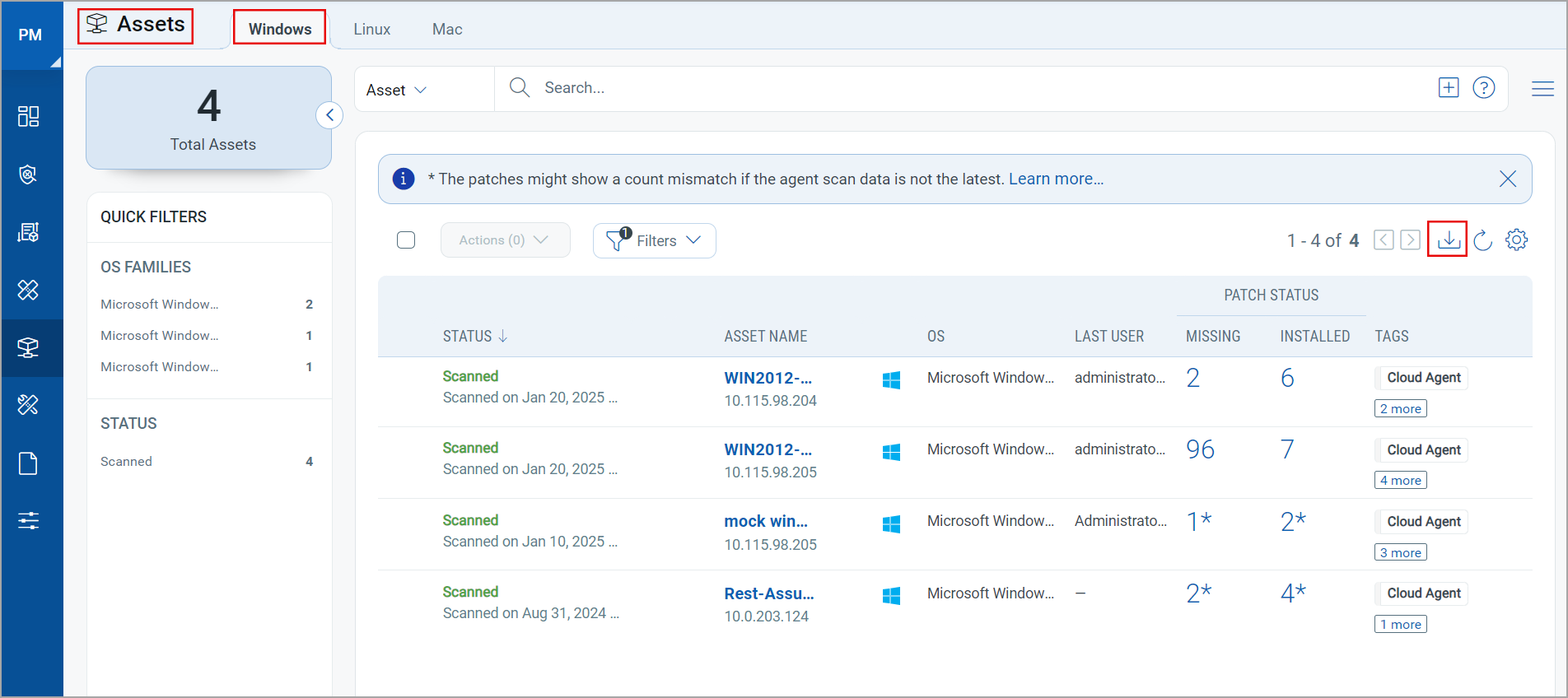 2.  The Report Generation message is shown, which mentions that the data is downloaded in CSV format. 

Note: Irrespective of the report type, that is, Aggregate job report, asset report, job progress report, or patch report, if any four reports are in the "Queued" or "Generating" state, the following message is shown: 

3. Click the Report List link from the screen capture to see the report's status. Alternatively, click View Report Status to see the status of the report.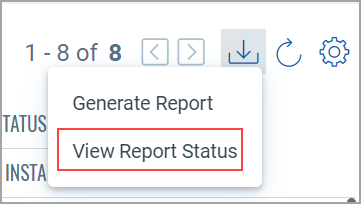 5.  Click the Download

 icon from the Actions column on the "Report Download Request Status" page. Note that the Download icon is enabled only when the report status is "Ready".