Set Up Cisco APIC Authentication
Cisco Application Policy Infrastructure Controller (Cisco_APIC) is the main architectural component of the Cisco ACI solution. It is the unified point of automation and management for the Cisco ACI fabric, policy enforcement, and health monitoring. The controller optimizes performance, manages, and operates a scalable multitenant Cisco ACI fabric.
Create Cisco APIC record to allow the service to authenticate cisco network and security devices.
Cisco APIC record type is only available in accounts with PC/SCA module and is only supported for compliance scans.
Which technologies are supported?
For the most current list of supported authentication technologies and the versions that have been certified for VM and PC by record type, please refer to the following article: 
Authentication Technologies Matrix
How do I get started?
1) To create a Cisco APIC authentication record, go to Scans > Authentication > New > Network and Security > Cisco_APIC.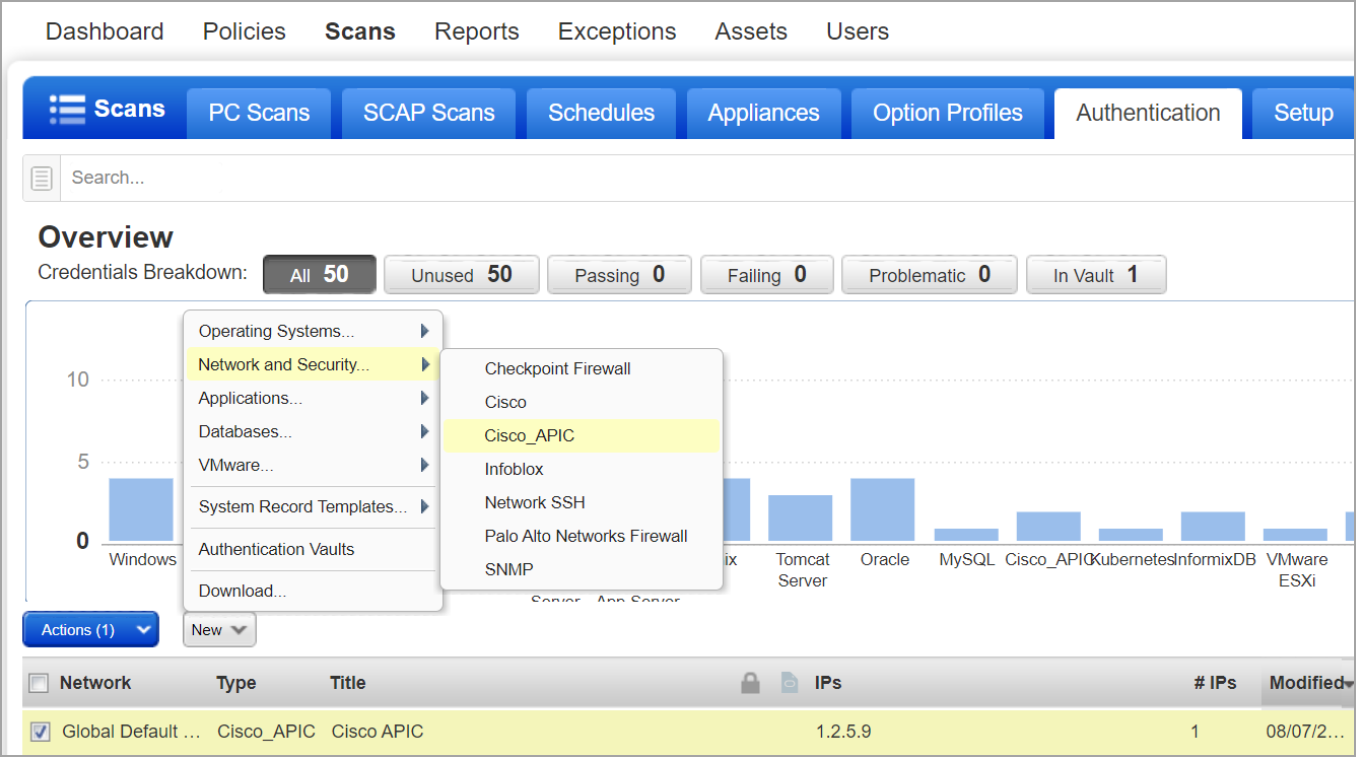 2) Enter a Cisco_APIC authentication record title.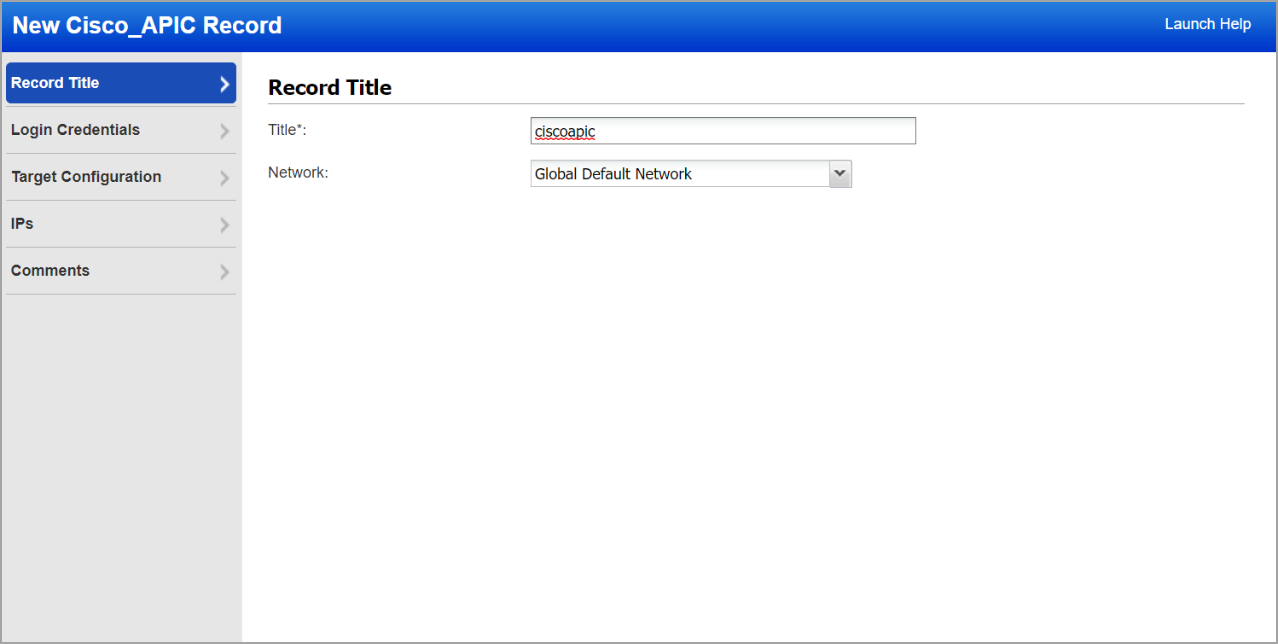 3)  Enter the Login credentials (Authentication Type, Username, Password, and Domain).

4)  Enter the Target Configuration details (Port, SSL verify, and Hosts).

5)  Enter the IPs/Ranges to Cisco_APIC record and create the authentication record.

6) Download/view the Cisco_APIC authentication record once created.