Tell me about Scan Reports
Launch scan reports to understand the current vulnerabilities on your systems and security risk.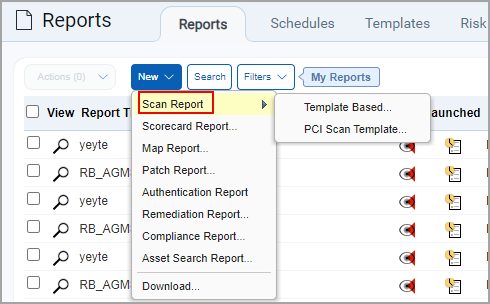 Did you know? You can quickly search information collected from your hosts - applications, ports/services, operating systems and certificates - without running reports. These host inventories appear in the Assets section and they are updated regularly as new scan results become available.