Your Scans List
Once you launch your scan, you can see the progress of your scans and results in the scan list.
Go to your scans list to check on the scan progress. Once the scan is finished and the results have been processed you can run reports on the scan findings.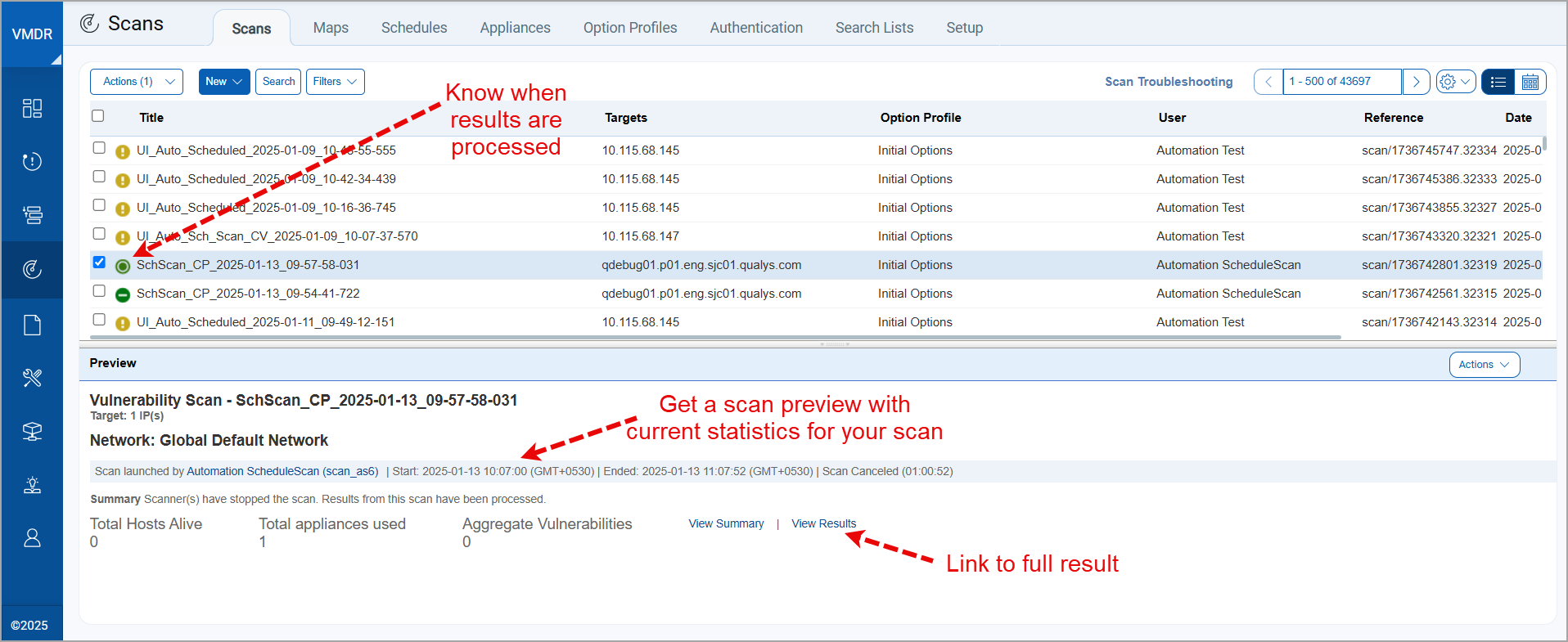 Search Your Scans
You can use the Search filter to view the scan as per your query. 
1. Go to Scans tab > Scan > Search.

2. In the Search window, enter details for your search query.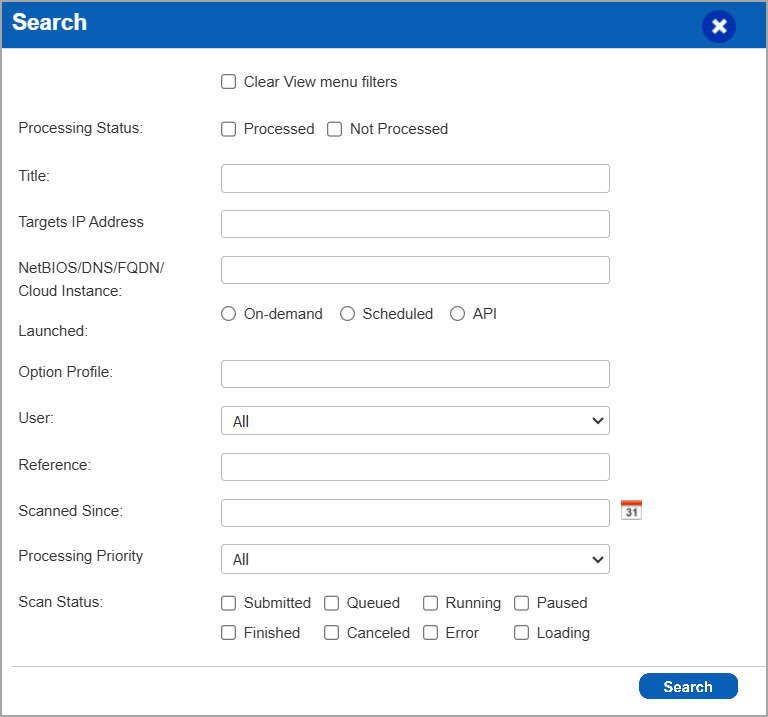 The inputs are optional, you can choose to provide a search query based on your requirement.