EULA Management
Customer's use of the Cloud Services will result in Personal Identifiable Information being processed by Qualys. Customer acts as a Data Controller and Qualys acts as a Data Processor. It is Customer's obligation, and Qualys shall not have any obligation, to gather the appropriate consent from every data subject from whom Customer is gathering or downloading Personally Identifiable Information through the use of Cloud Services. Customer is required to enter into an end user agreement with each data subject that informs the data subject of the data that will be gathered or downloaded and the use that Customer shall make use of such data.
You can setup the EULA before adding VMDR Mobile user. This step is optional and you can skip it. If EULA is configured and assigned to the VMDR Mobile user, then only VMDR Mobile users will be prompted and the VMDR Mobile user must accept this agreement during their mobile asset enrollment.
What are the steps to configure a new EULA?
1) Click help icon (question mark icon) and then click Get Started.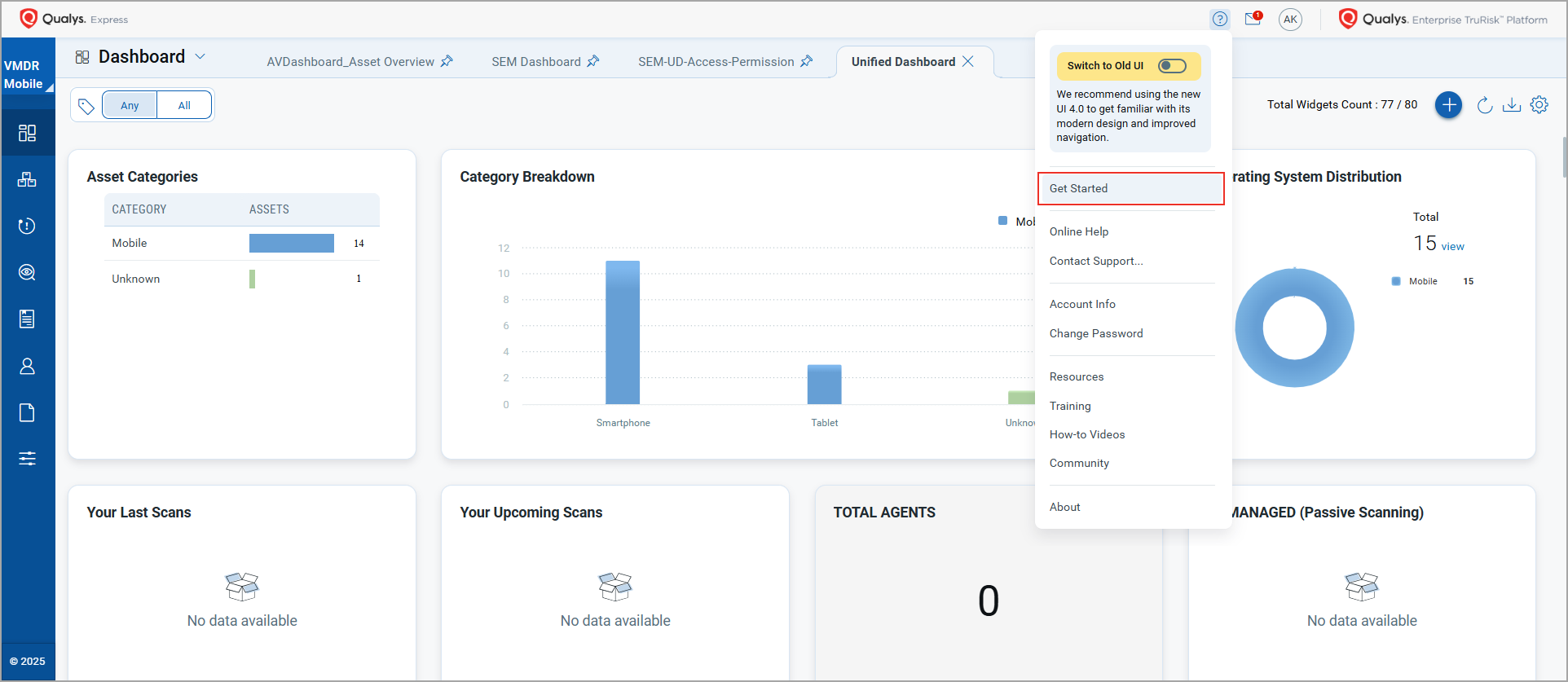 2) Click Configure End User License Agreement (Optional) to open the EULA page. You can create new EULA or edit the existing EULA.
You can also access the EULA from Configurations > EULA. You can edit the EULA text using the Edit action from the quick action menu.