Create Policy
You can create customized policies for Android and iOS platform for required controls and associate them with assets to evaluate them later.
To create a new policy:
1) Go to the Policy tab, click Create Policy > New Policy.

2) Enter the basic details such as name, description, select the iOS and status as Active or Inactive and click Next.
3) Add controls using the Add controls button.

List of available controls is displayed.
4) Select the required controls and click Add.
5) On the Select Control window, click Next.
6) Select tags and assets for which you want to apply the policy using the Add buttons.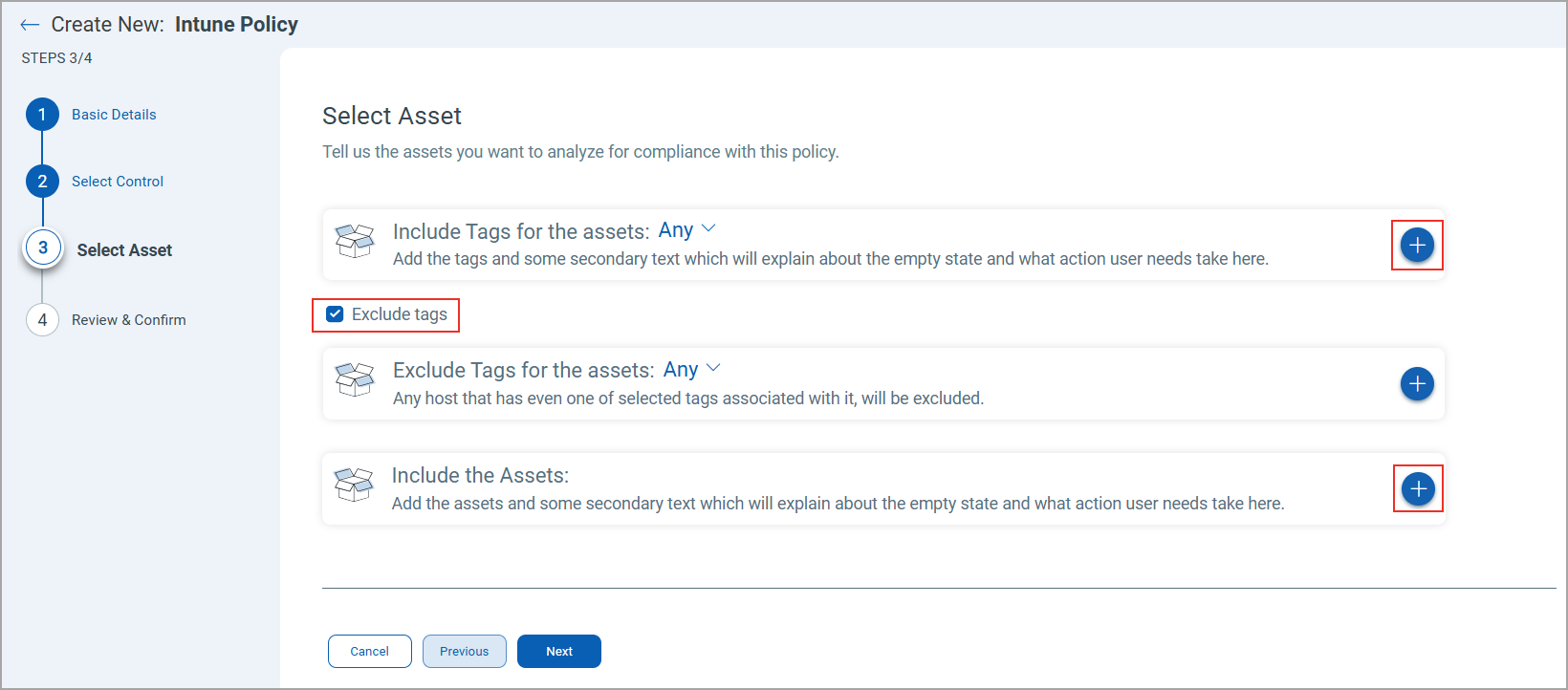 Note: You can also exclude a specific tag by selecting the Exclude tags check-box.
7) Select the required tags from the list and click Add Tag ().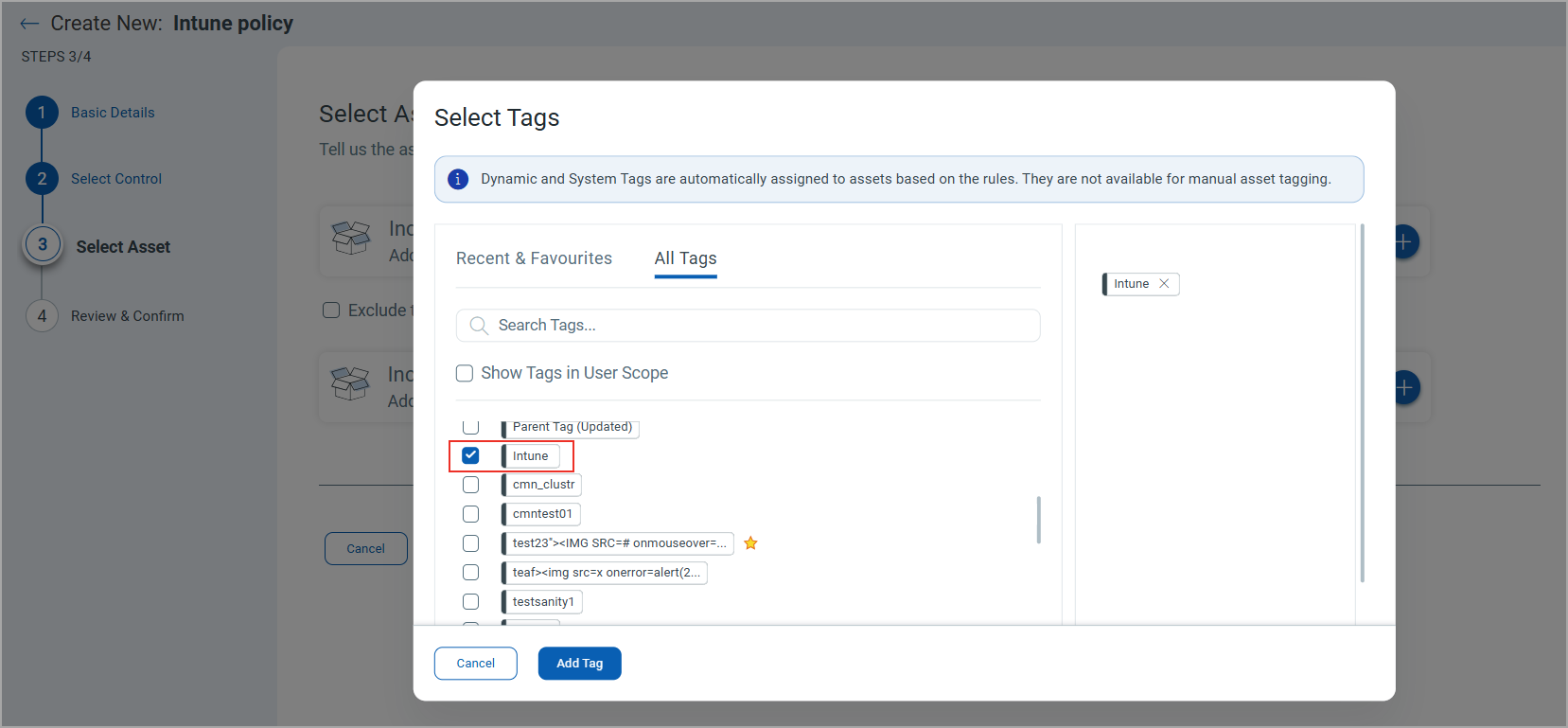 8) On the Review & Confirm window, verify the information and click Create Policy.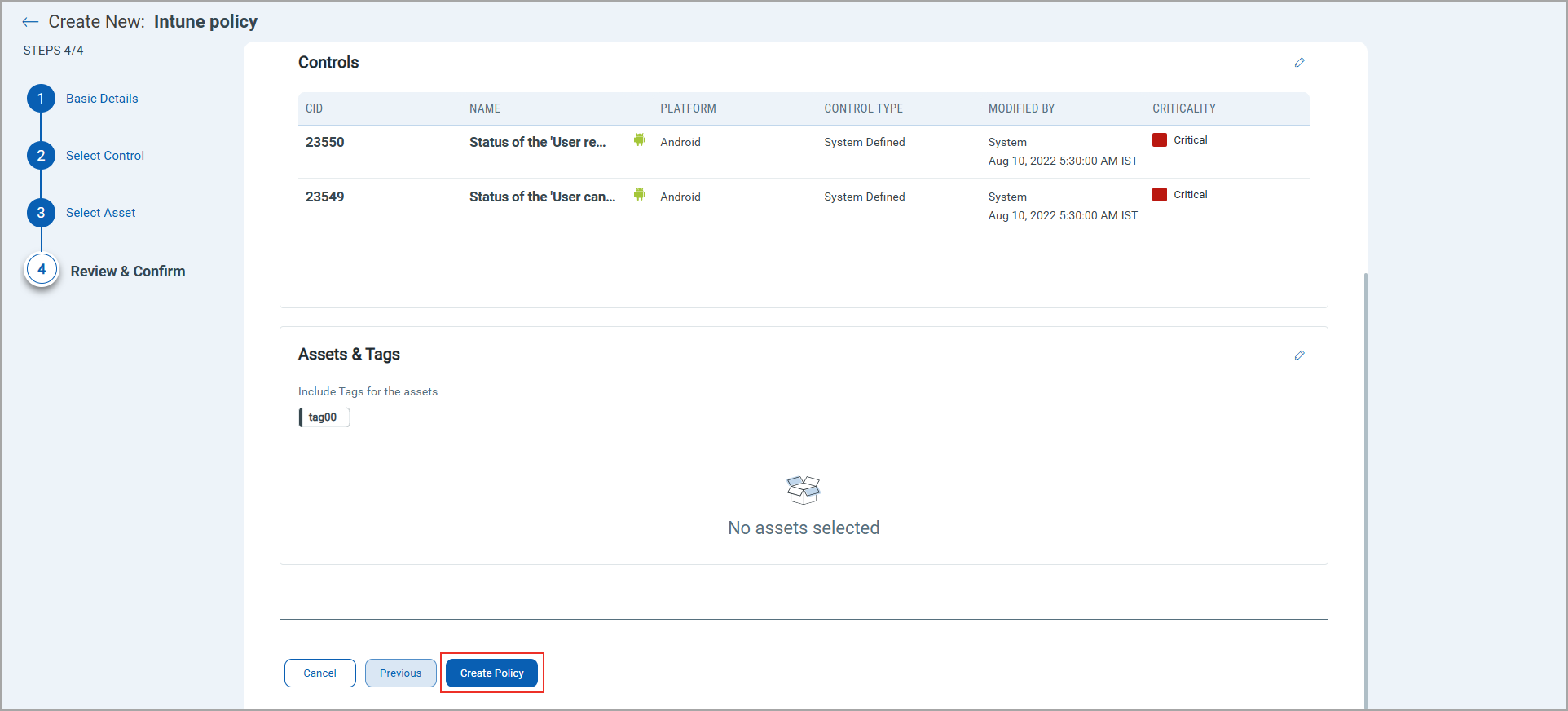 The newly created policy appears in the policy list under the Policy tab.