Monitor Controls
Every policy has one or more controls assigned to it. Controls define what evaluation should be performed on an asset. The controls are validated by evaluating the assets and then the pass or fail status of the assets are displayed. VMDR Mobile supports system-defined controls.
To view control details such as control name, platform, criticality of the control and so on,
1) Go to the Monitor tab, and select Controls sub-tab to view the controls that are validated and their pass or fail status.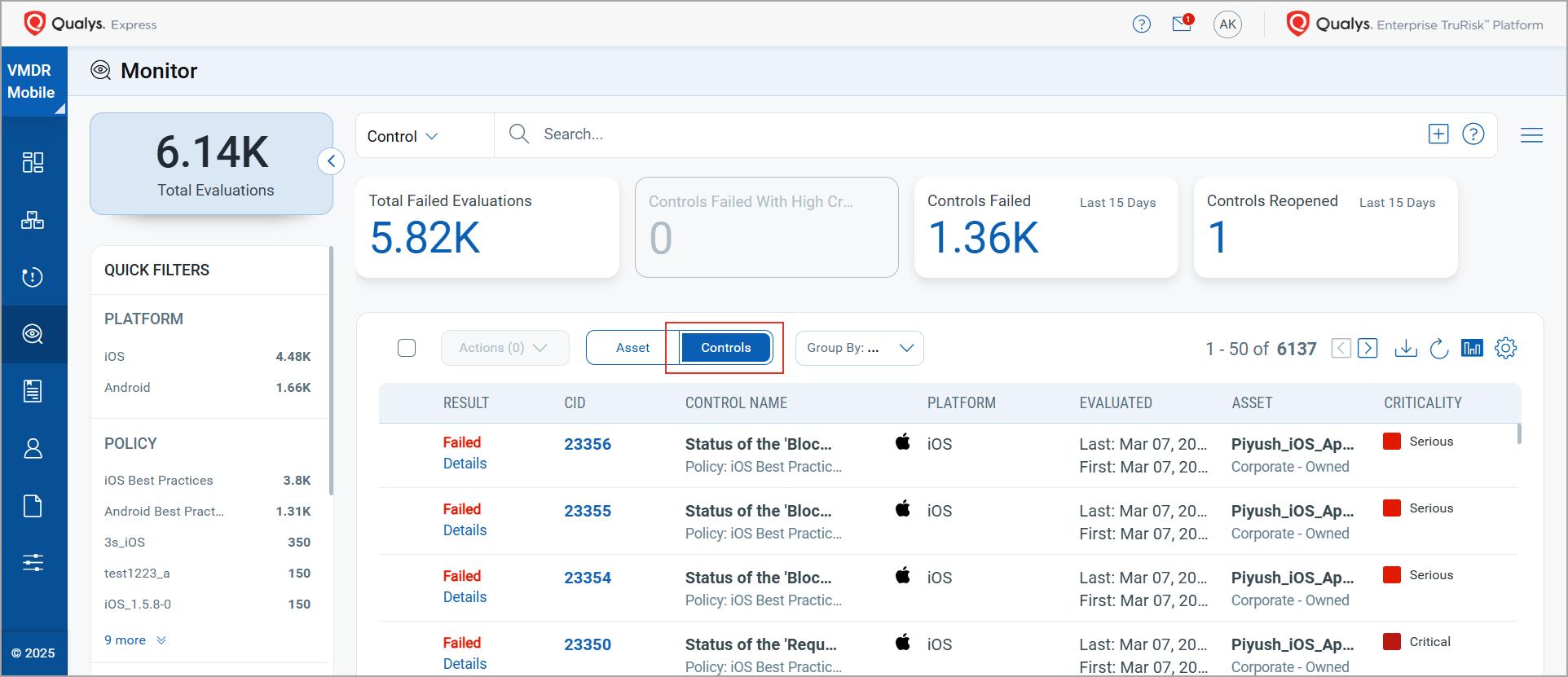 From the Controls sub-tab, you can drill down to view details of each control and their pass or fail status.
2) Click on the CID to view further specifications of the control.
3) Use Group By drop-down menu to view results for specific selection.