Creating a new Tag
You can create a custom tag and associate the required assets to it.
While creating a user in VMDR Mobile, when you select a tag, all the assets associated to that tag are automatically assigned to that user.
To create a new tag:
1) Navigate to Users tab and click Create User from the New drop-down.

2) On Create New: User page, enter the required information in the Personal Information section and then click Next.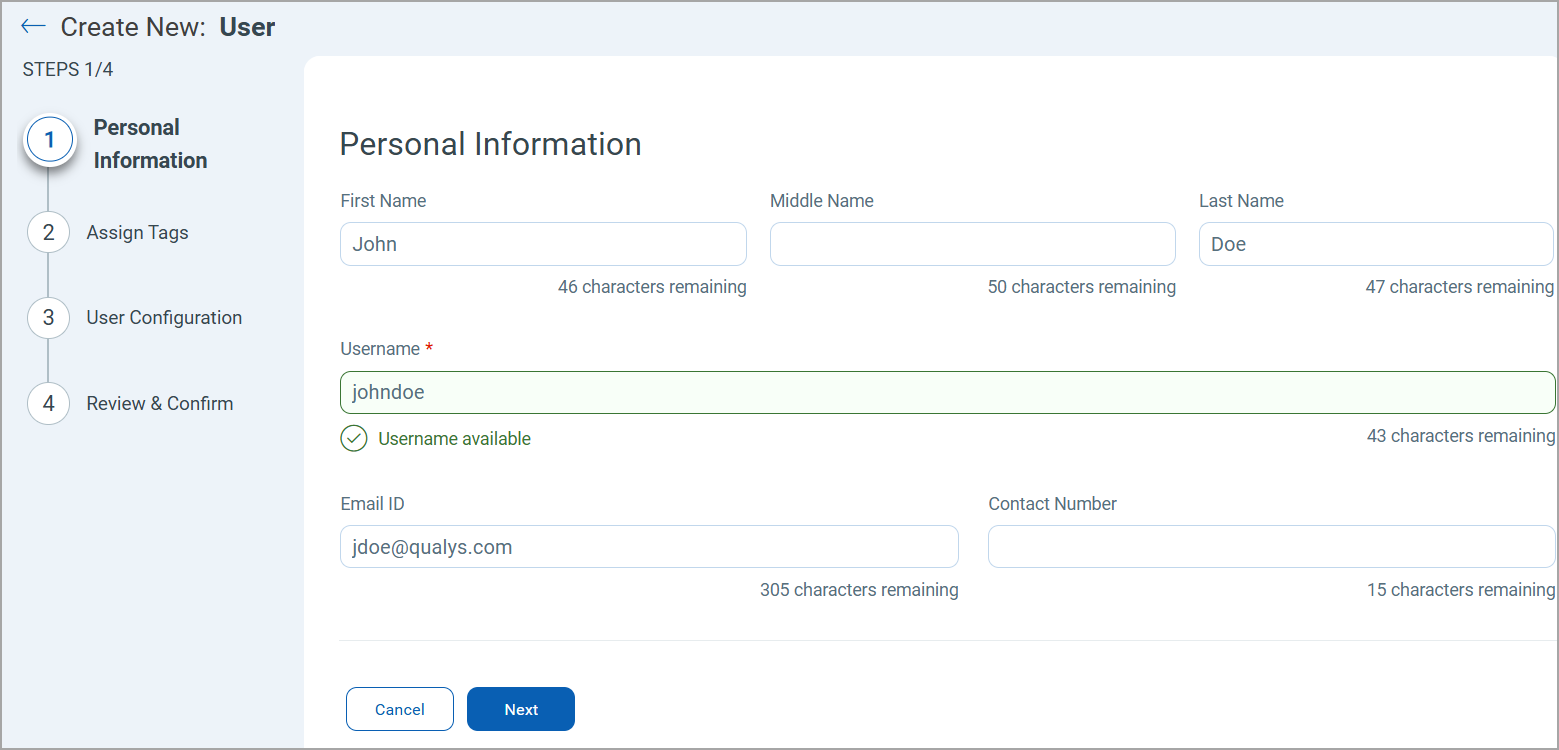 3) On the Assign Tags page, click Create Tag to create a new custom tag.
4) On the Basic Details page, add the following details:
- Name: Add a valid name for the tag
- Mark as Favourite: Select this check-box to mark the tag created as favorites. The tags marked as favorites have star marked against them.
- Description: Add a description for the tag
- Asset Criticality Score: Enable this field using the toggle button, and select a required score on a scale of 1 to 5
- Tag Properties: Select a tag color from the drop-down options available
- Parent Tag: Select a parent tag if required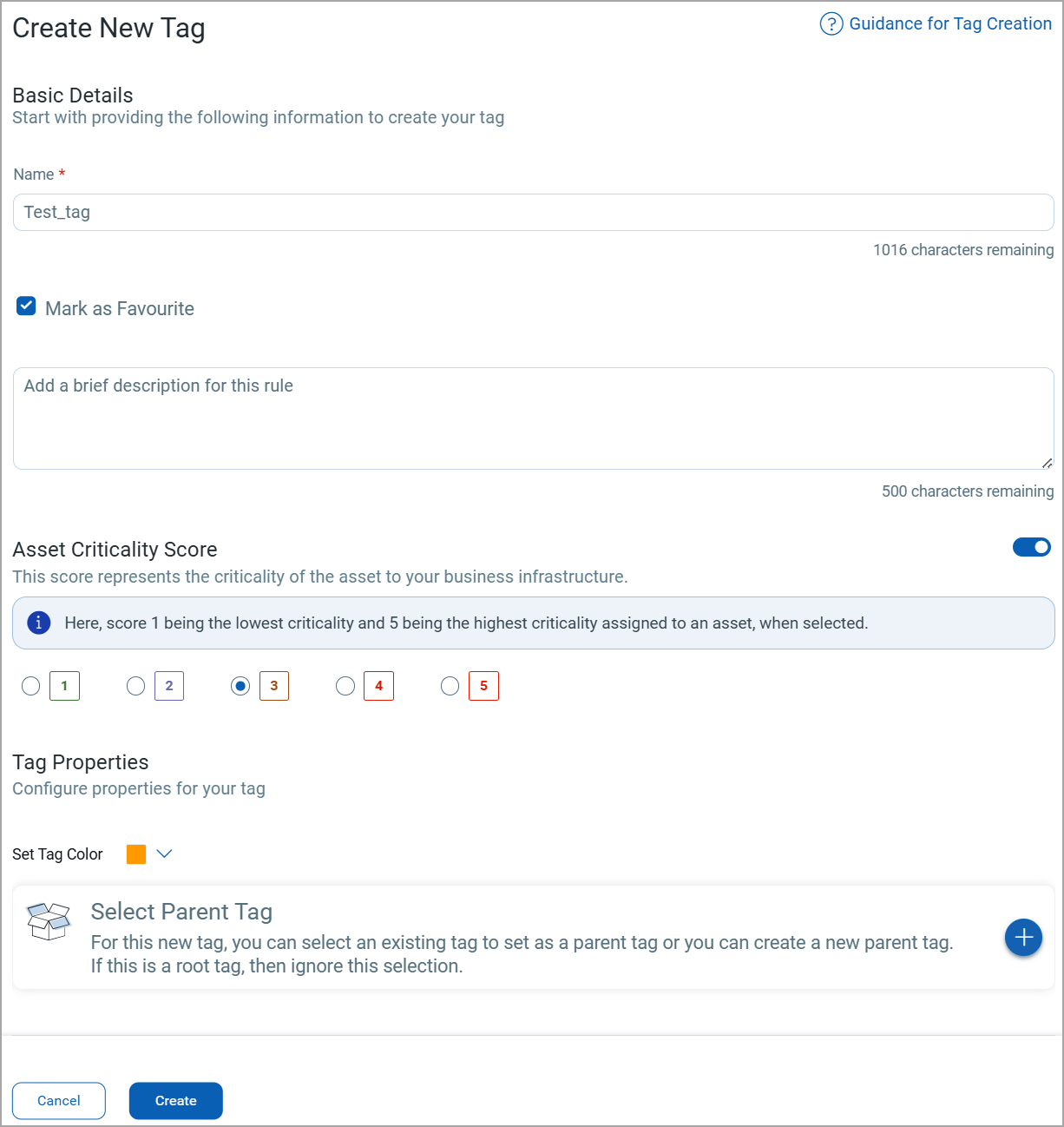 5) Click Create.
The new tag is ready for use.