Configure Policy Report Templates
Use report templates to create reports on one or more compliance policies. You can choose an existing template we provide as a starting point, or you can create custom reports by telling us all the settings.
Create new template

Edit existing template
We recommend you save a copy (click Save As) after making edits.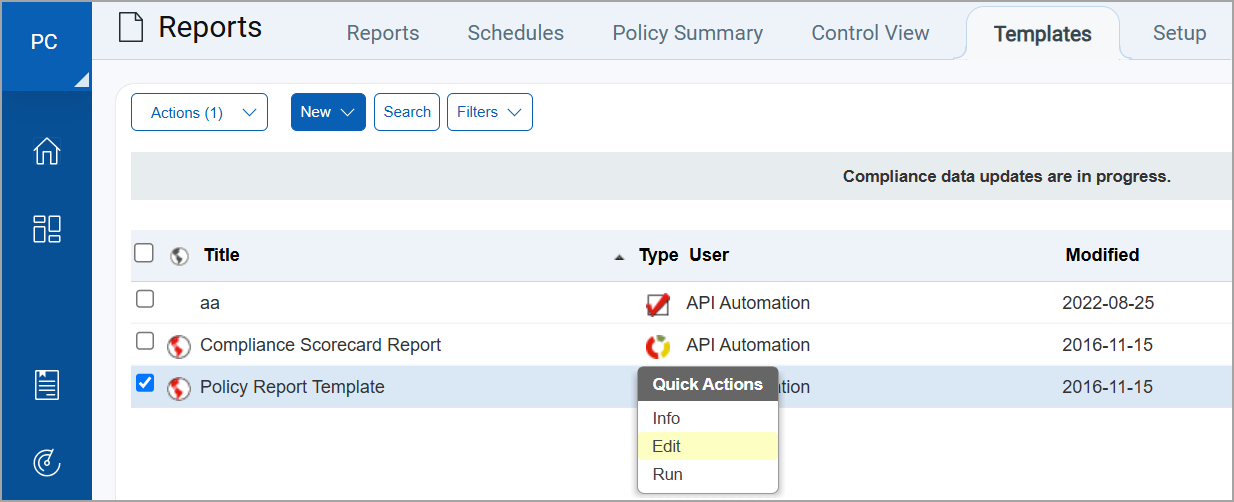 Tip Use our Compliance Scorecard Report to report on multiple policies in a single report.