Which option profile should I use for
VM/VMDR

scans?

The option profile you choose determines the depth of the scan, the kinds of vulnerability tests that will be performed and whether authentication is used. There are many options you can customize to suit your needs.
Want an authenticated scan?
Choose an option profile with authentication enabled. You can make a copy of Initial Options and select the authentication types you're interested in.
Go to Scans > Option Profiles. Select Edit from the quick actions menu, enable authentication and click Save As. Then give your profile a name.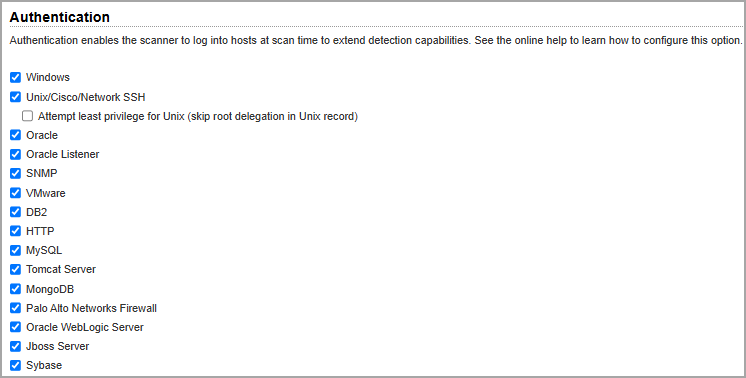 PCI Scans
To learn more about PCI compliance and the external and internal scan requirements, please see Become PCI Compliant. 
Want an internal PCI scan?
You can use the option profile called "Initial Options" or any Standard option profile that you've created. 
Want an external PCI scan?
Use a PCI option profile. You can use the option profile that we've provided called "Payment Card Industry (PCI) Options" or any other PCI option profile that you've created. Learn more about PCI option profiles