Working with Library
Qualys CAR has a large number of scripts that can be run on hosts and assets to enhance compliance and security posture of the assets in your network. 

With CAR Library Qualys has introduced a secure and centralized way to import the script from the library in the Scripts tab and execute it on different assets.

Library is a predefined collection of scripts. With Library, you can view the Script details, Import Scripts, and View all imported Scripts.

Note: The type of all scripts will be Custom Script

In Library, you get the following features,
 
View Details

You can view details of the script by clicking on view details. Here you will see the details like Script Meta Data, the time of its creation, etc.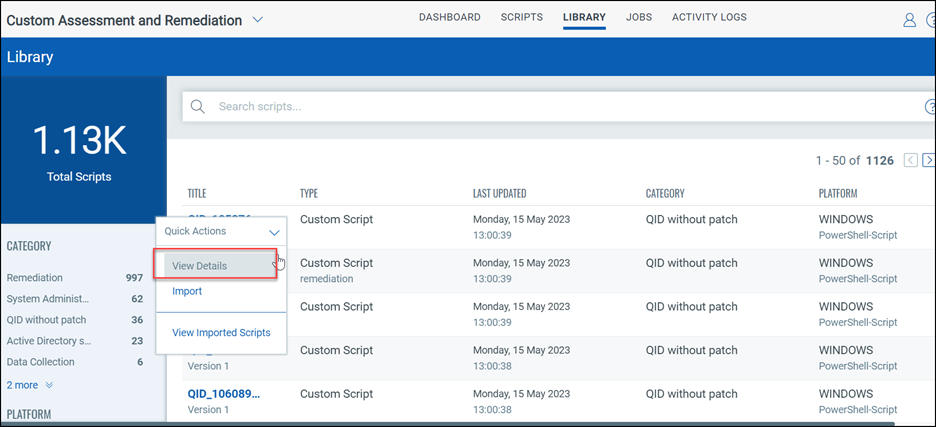 Note: Script metadata will be displayed for VMDR scripts.

Import

This feature will help you to import the script from Library to Scripts.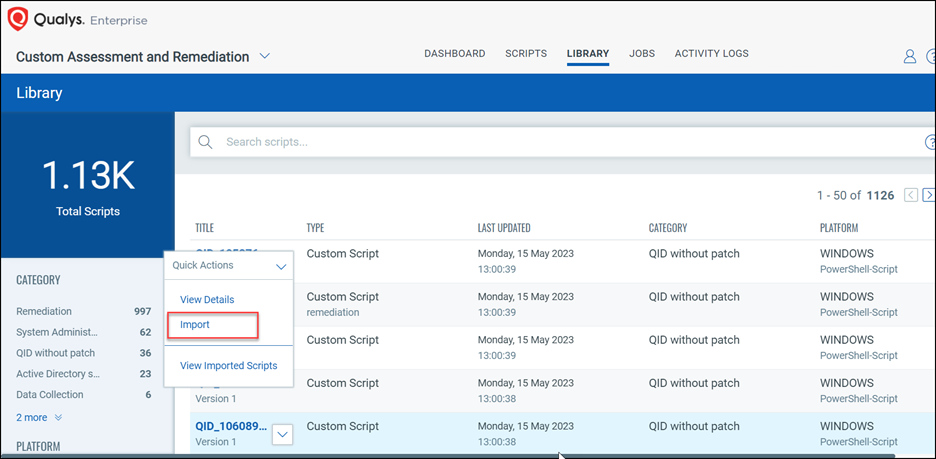 To do so, you can refer to the following pages,
-Go to Library > select the script 

- From the quick action menu click on the import option > provide the name and Category for the script to be imported > click on Import

-Once the script from Library is imported in the Scripts tab successfully, the library icon will be displayed against the script denoting that script is imported from the library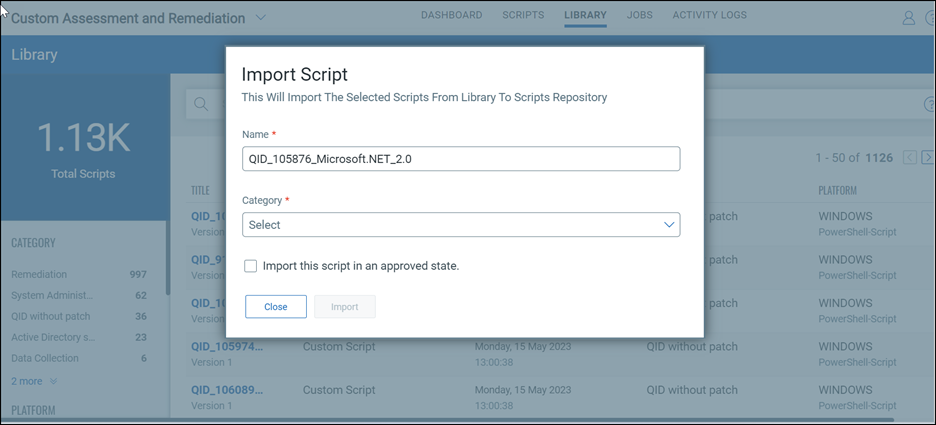 Note: Whenever you import the file into the script the file name must be unique. If it has a file name that already exists, you must change the file name to make it unique. 

On this pop-up, you will see a list of categories that you can apply to as required. 
Next, clicking 'import script in an approved state' will take away your editing rights. You will not be able to edit the content of the script since the user has already approved the script. 
On the other hand, unchecking this option will lead this script into the pending test mode.

 View all imported scripts

This option allows you to see all the scripts imported from Library for a particular script in the library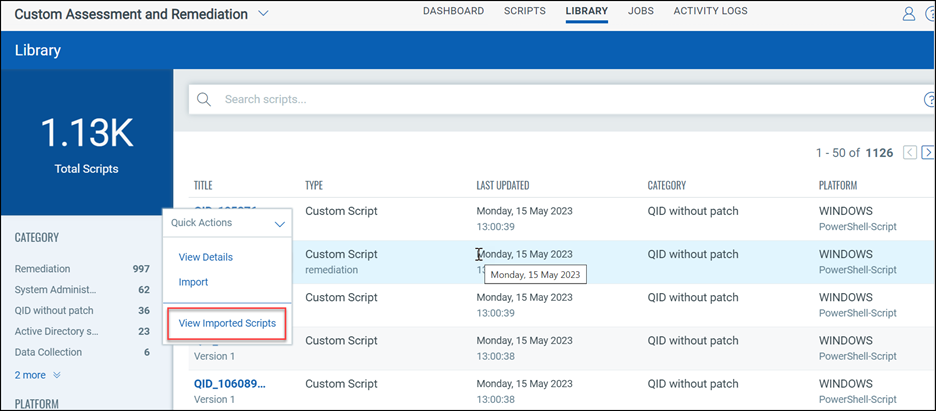 Note: Scripts in the Library will be auto-synced every 4 hours
If the module is expired or disabled for the subscription, the scripts related to that module will be grayed out in the Library tab in CAR UI and cannot be imported into the scripts tab.