Using QFlows in TotalCloud
A policy is a collection of controls to measure and report compliance for a set of resources. You could use the policies we provide or build your own policy. System-defined control is a predefined control provided by Qualys. Now you can create your own user-defined control using QFlow. 
Create Your Own Control
To create a user-defined control (UDC), you need the required permissions at the TotalCloud application. 
Here are the steps to create your own control:
1. Navigate to TotalCloud from the application menu and navigate to the Policy tab > Controls > Amazon Web Services.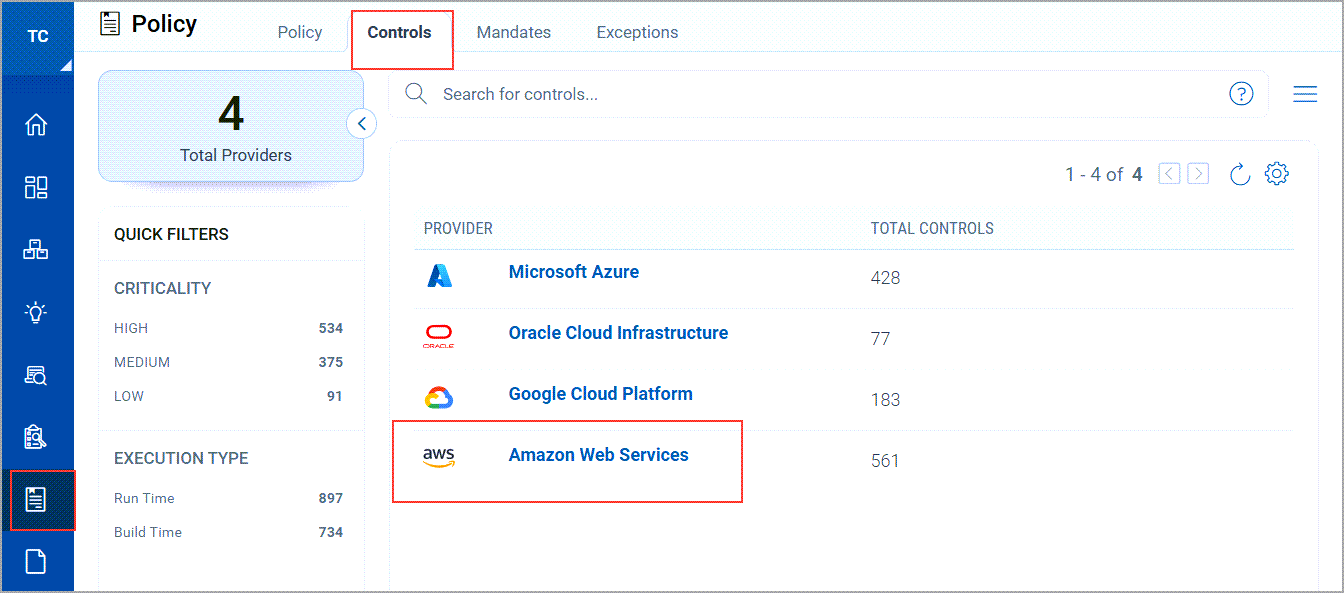 2. Click Create Control > Runtime.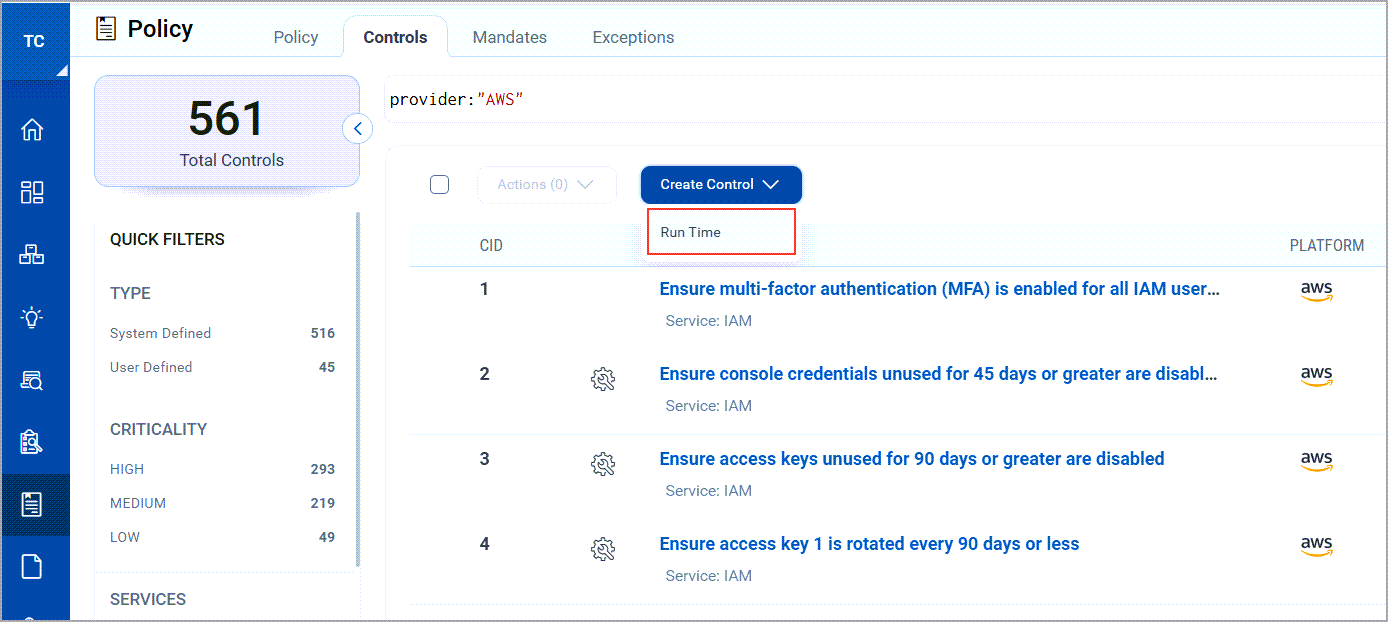 3. Provide the basic details for the control, such as Name, and Description, select the Criticality and cloud Provider and click Next.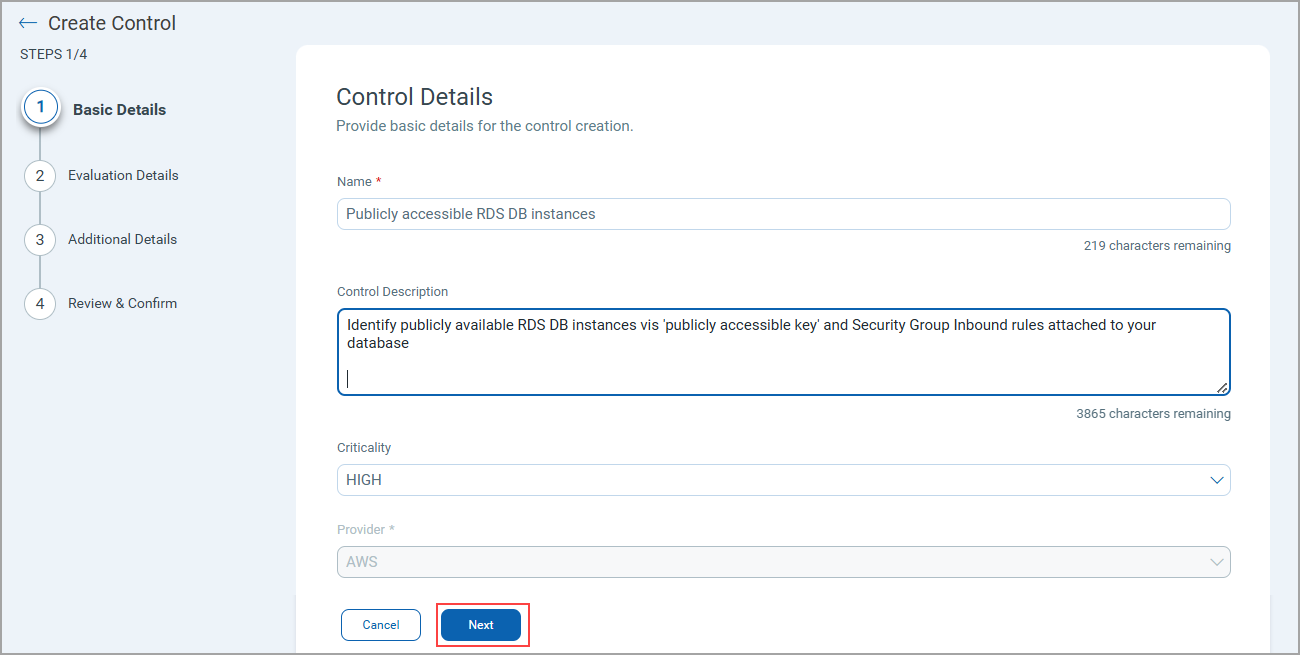 4. Click  the

icon to include QFlow created in the Qualys Flow application.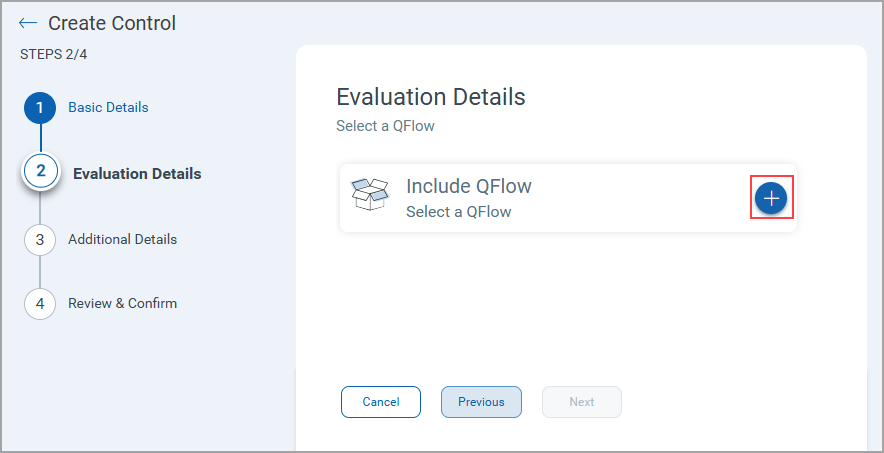 The list of your created QFlows is displayed.
5. Select the QFlow from the list and click Add to control.
For this case, select Publicly accessible RDS DB instances.

6. The QFlow is added in control; click Next.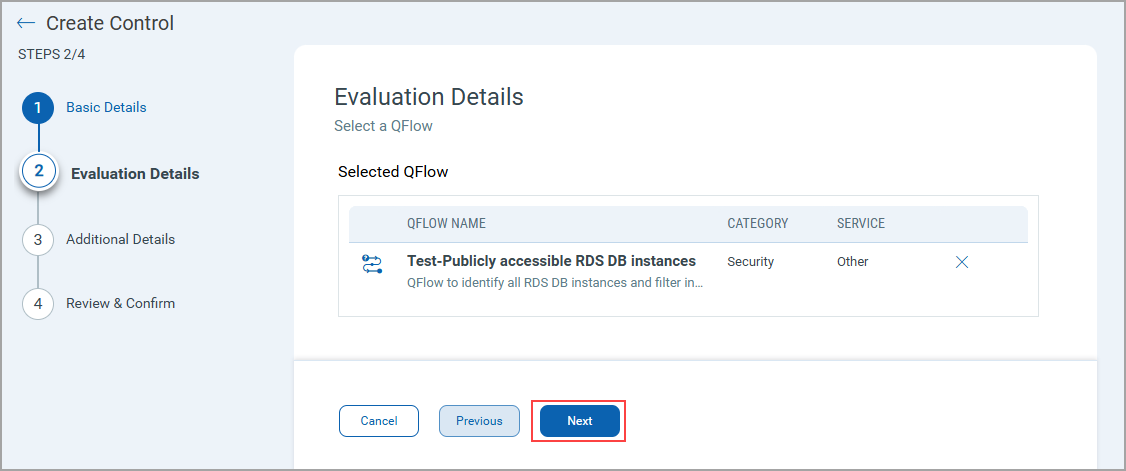 7. Fill in the additional details for your reference, like the objective of adding this control in Rationale, remediation steps if you want to suggest in Remediation, References and click Next. 
These fields are optional.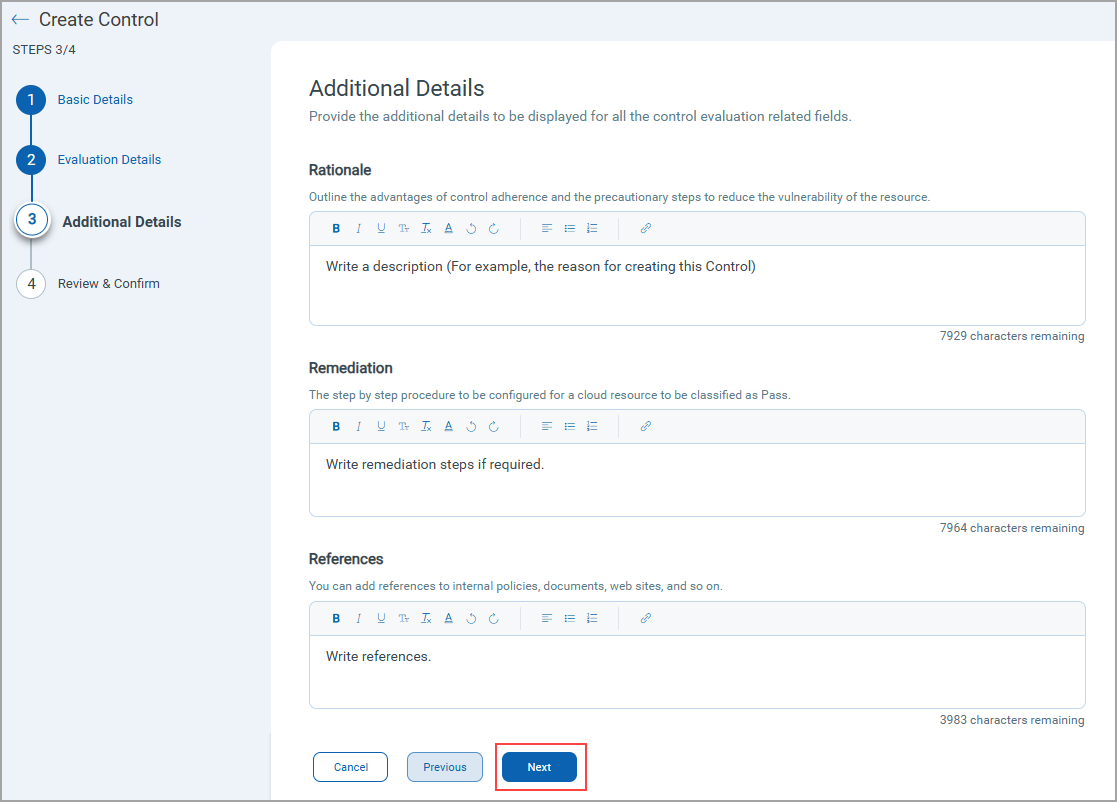 8. Review the details of your control and click Create Control.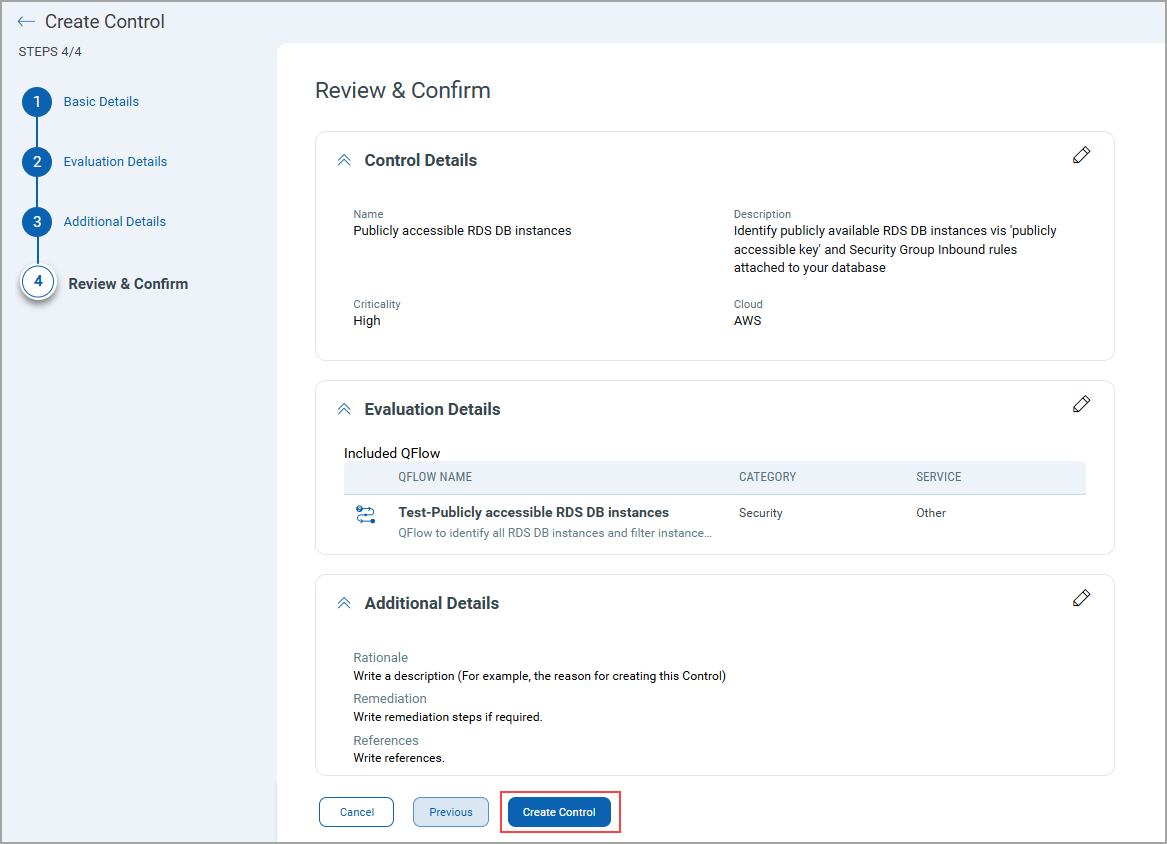 You have successfully created the control.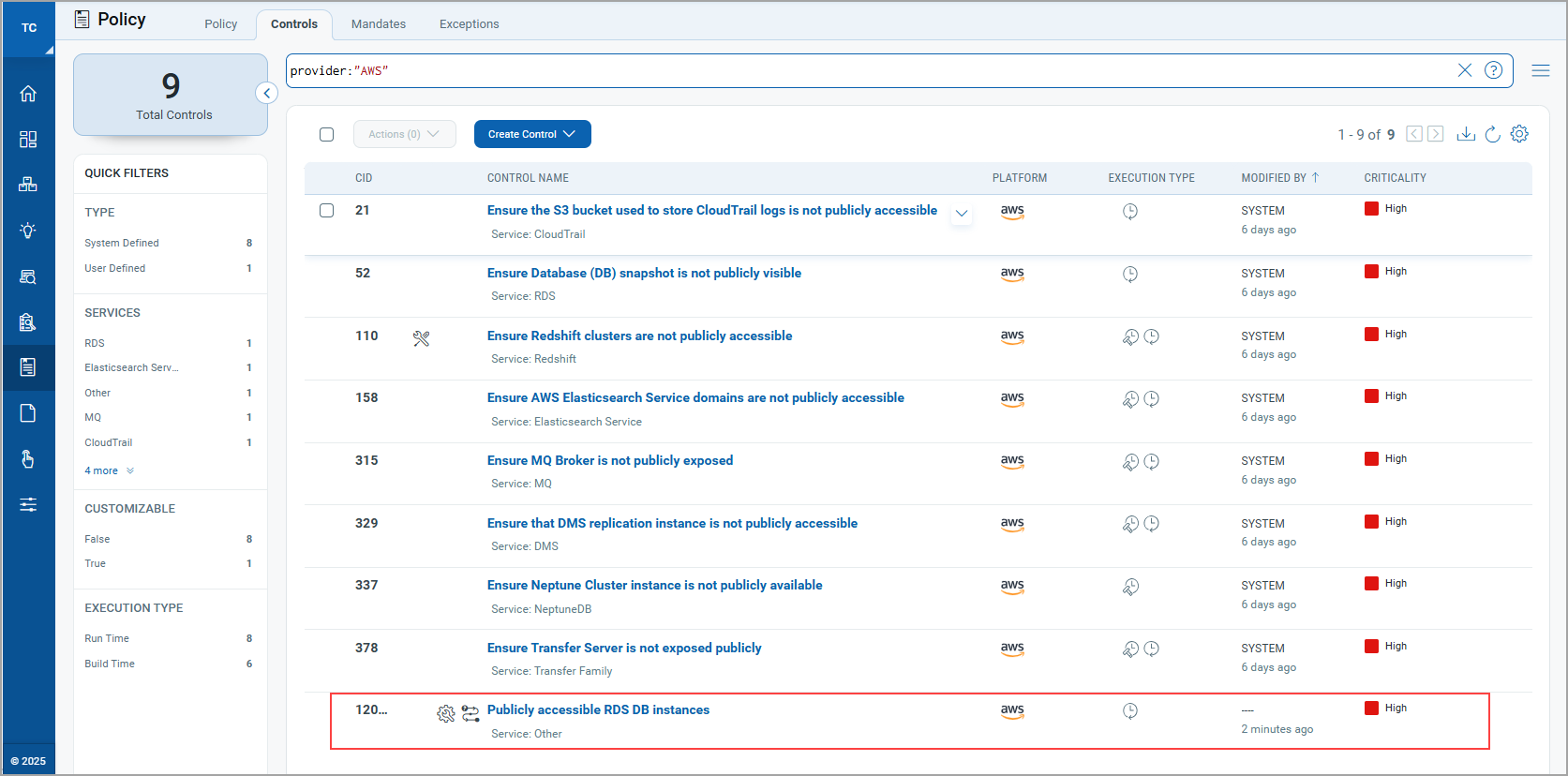 You have successfully created the control to identify publicly available RDS database instances; you can use this control in your policy. For more details, refer to the Build Your Own Policy topic in TotalCloud online help.
Related Topics
Creating QFlows from a Template